Orion DC-DC Convertors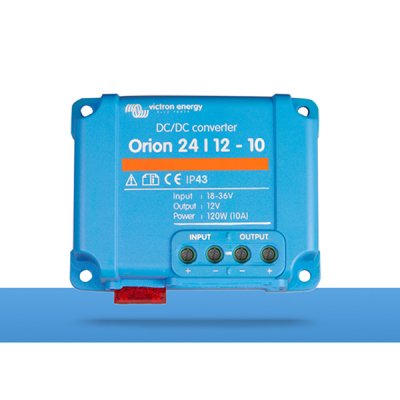 Orion DC/DC convertors are designed to deliver a stable 12V supply from a 24V system.
An inferior supply can cause irreparable damage to 12V system, but the Orion voltage convertor program prevents such problems, next to converters from 24 to 12V.
The Orion 12/27,6-12: a 24V battery charger to charge a 24V battery from a 12V system. The Orion 7-35/12-3 is an isolated converter with a very wide input range, suitable for both 12V and 24V systems, and a fixed 12,6V output.
Short circuit proof, reduction of output voltage, fuse and reverse connected diode across input, varistor (also protects against load dump)